In the case of our personal training service, we always keep in mind what you want, what your goal is: weight loss, muscle building, strength and fitness development? Whatever you want to achieve, our experts will help you with this by developing a targeted, personalized training plan, based on a detailed condition assessment.
If you feel more motivated to workout with a group, then choose from our group lessons! You are going to find the right one for you.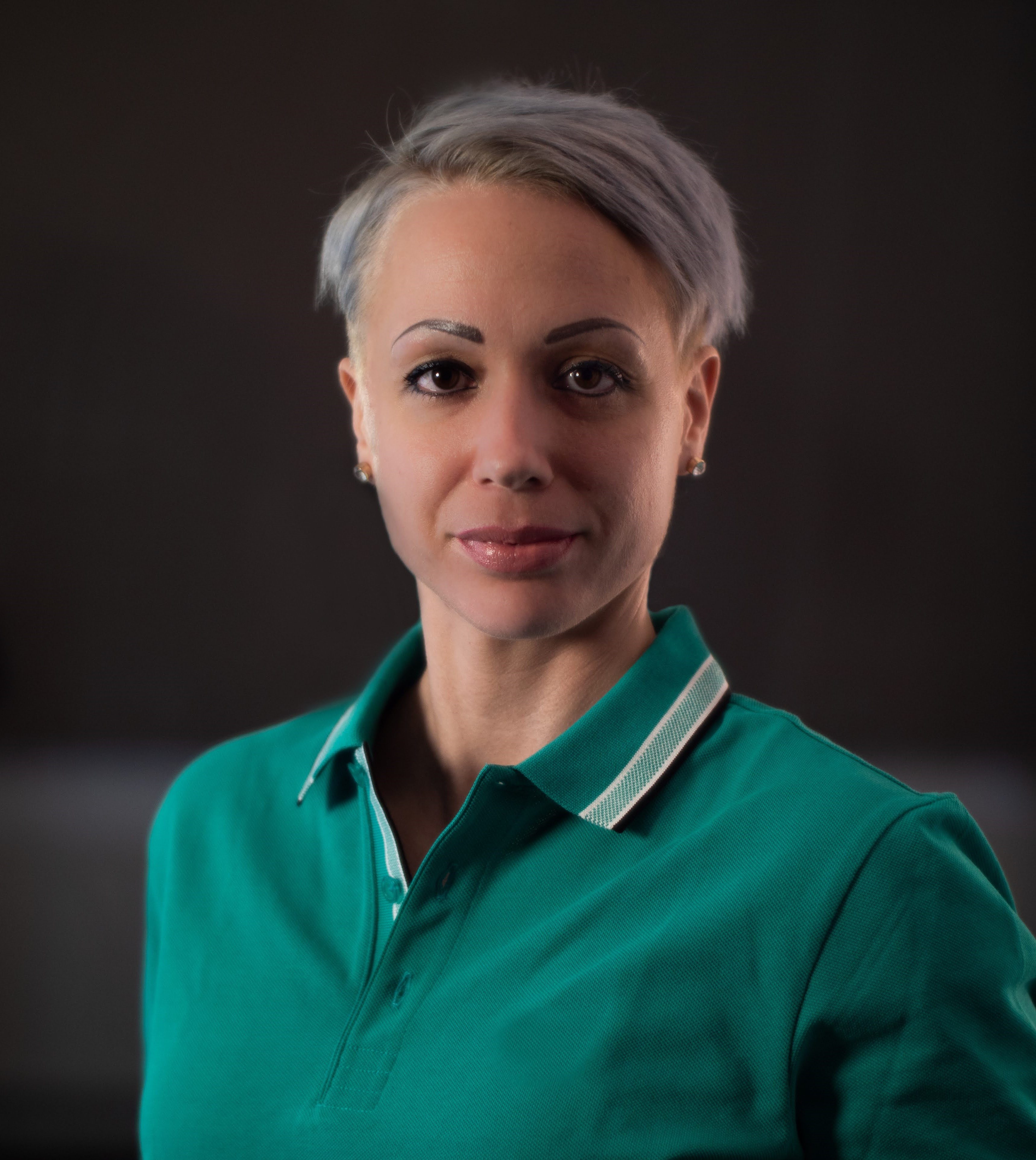 SZAKEMBEREINK:
Anita Éva Thier – Bodybuilder, fitness sports coach
Introduction:
I have more than 10 years of international experience in strength and fitness development, muscle mass gain, body fat percentage reduction, range of motion. During this time, I held trainings for professional and recreational athletes in many sports (tennis, American football, cycling, powerlifting, CrossFit, etc.).
I have been competing in sports since I was a child, I played handball in Vasas SC until I was 17, my best result was OB 1st place. Even as a handball player, I thought about how good it would be if I could become a coach too.
After I stopped playing, I started going to the gym and immediately liked the world of fitness. After graduating, I enrolled in a coaching school, and at the same time I started my internship at the Budapest Barbell Sports Club, where I learned the basics of the profession from Attila Lukács and Tamás Radnai. I held strength and fitness training for ordinary people and athletes, including an American football team, powerlifters, cyclists, and so on.
In 2016, I decided to move to the center of strength and condition development, to USA, staying there for almost 4 years. In addition to improving my English, I gained a lot of professional experience in gym training with traditional machines, in the training of powerlifting competitors, and in senior training, thanks to my 94-year-old retired doctor client. I was able to learn from Scott Mendelson's bench press specialist in his gym.
In addition to training, active sports and competition have remained a part of my life. As a bench press competitor, I achieved first place in the Scitec Raw U23 in the -67.5kg weight group. And during my stay in the United States, I achieved my best result to date, the 100kg bench press.
Vision: Numerous studies prove the health-preserving role of sport, and I agree with that to the maximum, both physically and mentally. Coaching is a job for me that I enjoy. I like helping people achieve their goals like reducing body fat percentage, increasing performance or rehabilitating.
I am currently working on the introduction of appropriate tennis specific strength and condition development in Hungary for tennis competitors and amateur athletes as well.
Another area of ​​my interest is the elaboration of exercise nutrition of personality types and translation this method into Hungarian.
Professional experience:
Personal trainer 2009-2015 Budapest Barbell Sports Club
Sport Animator 2010 Blue Lagoon, Kos, Greece
Strength Training Group Training Educator- 2014, Thor Gym
2015, Twins Gym
Personal trainer 2016-2019 in Los Angeles, CA, USA