We are waiting for our guests in a well-designed gym with an amazing interior.
Following a detailed condition assessment, we treat our patients in a holistic approach, specialized to the individual. During movement therapy, our goal is to find the cause of the problem and then treat and solve it to the best of our knowledge. During the treatments, we use the most appropriate methods and techniques to achieve our common goals with our patient as soon as possible and to maintain them in the long term.
---
SZAKEMBEREINK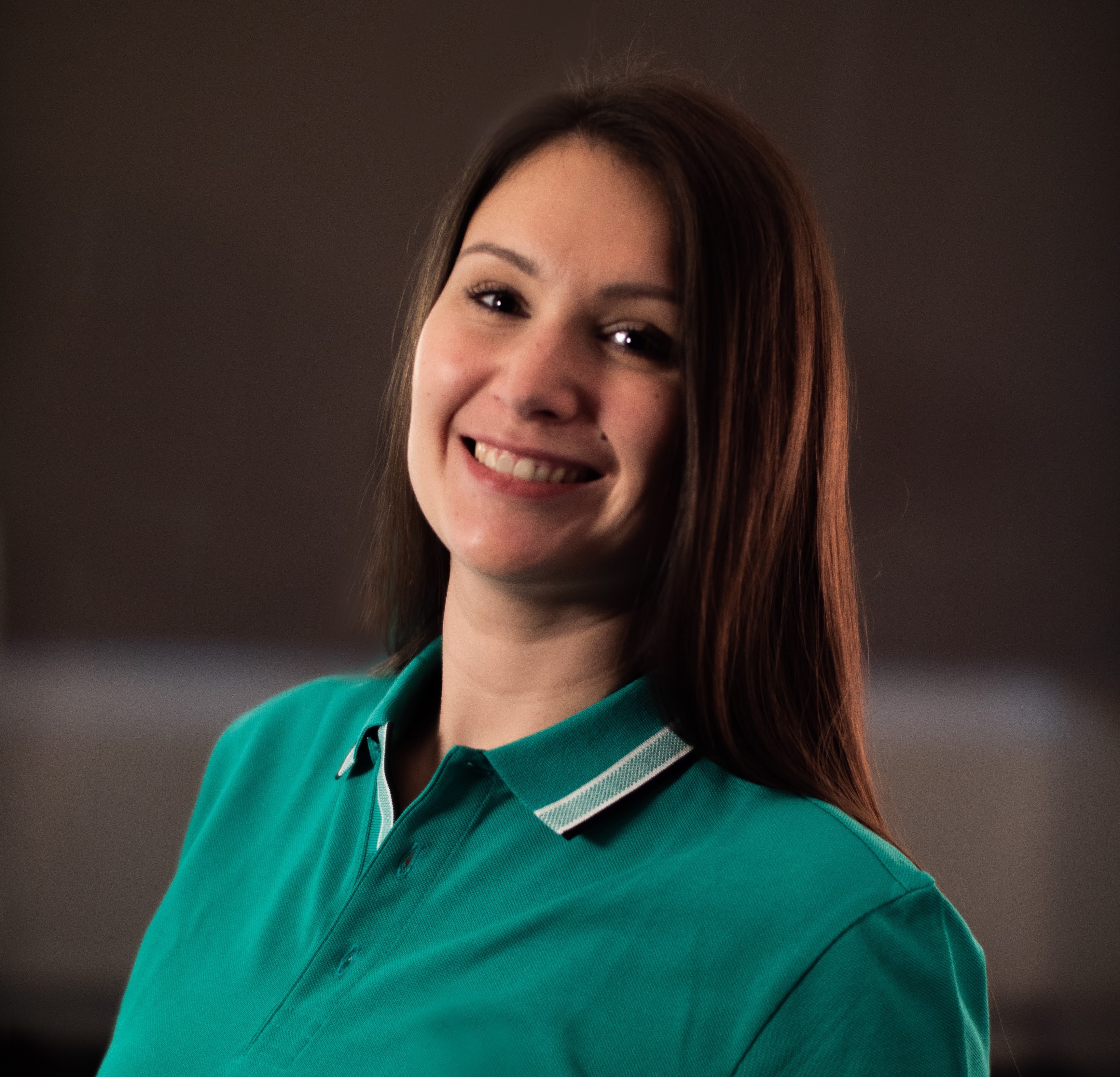 Viktória Hoffmann – Physiotherapist
Introduction: It would be pretty stenciled to say, "my job is my hobby, my hobby is my job" and the like. But you definitely need to know about me that I really like what I do, and I only start into something if I take it seriously and can do it with all my might, to the best of my ability.
After graduating from the Budapest College of Communication and Business, I continued my studies in Pécs, at the Faculty of Health Sciences of the University. After graduating, I took a job at the National Institute of Rheumatology and Physiotherapy, where I have been working enthusiastically ever since. In parallel with ORFI, until the end of 2020, I also worked at the Edith Beloved Home in Budapest.
I played professional handball for over 16 years. These years have taught me to really work in a team and I have been representing that spirit ever since.
Vision: In addition to my colleagues, I also consider patients as my teammates, as we all need to achieve the set goals with the greatest possible results as soon as possible.
Professional experience: Rheumatological diseases, inflammatory joint and spinal diseases. Degenerative, abrasive diseases of the spine and joints, osteoporosis, pre-orthopedic surgery preparation and subsequent rehabilitation.
Courses, trainings:
McKenzie "A" and "B" courses
Functional tests, or "up to date" quick tests for everyday use
Kinesiology Tape Beginner, Advanced I.
---
Physiotherapy treatment methods:
McKenzie Method® applied to the cervical, dorsal and lumbar spine - The McKenzie Method® (Mechanical Diagnosis and Therapy®, MDT) is a well-known and recognized test and treatment method in many countries around the world, primarily for those with spinal problems. Simple, fast and efficient.
Trigger Point Therapy and Fascia Relaxation Techniques - Trigger points are palpable, pressure-sensitive, pea-like nodules in muscle tissue that cause severe, radiant pain. During treatment, our goal is to reduce muscle tension, improve local circulation, thus triggering the self-healing mechanism of the area. Treatment may initially be uncomfortable due to the pressure measured at the painful point; however, this will gradually decrease, and long-term results can be achieved.
Kinesiotape - Dynamic fixation with a drug-free, flexible cotton tape that can treat acute or chronic joint and muscle ailments, supporting the body's self-healing processes.